Our Services

Lender Services / Special Assets & Real Estate Owned (REO)
Fuller Real Estate is working diligently as part of Lender's Work-out / Special Assets Team to preserve the Lender's position and provide a clear understanding of the current market value of hotel and motel real estate assets. We are leading a seasoned team of professionals that coordinate their expertise to enhance the Lender's position through adding perspective, combining hotel management and receivership knowledge with hotel brokerage and national marketing expertise to accomplish the Lender's goals. Fuller encourages Creditor's to consider our lender services and knowledge base early in the Special Asset Servicing Process.

Hotel Real Estate Brokerage
Fuller Real Estate is a leader in hotel real estate sales. We work extensively to lead the market in knowledge and transactions. We provide confidential exclusive marketing for investors seeking to sell or acquire hotel real estate. Our efforts are advanced through our national database and strong professional relationship with industry leaders.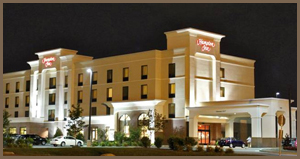 Commercial & Investment Real Estate Brokerage
Fuller Real Estate has 31 years of Commercial & Investment Real Estate experience in Office, Retail and Business Brokerage. We provide clients with investment opportunities that meet their return, risk and management objective.

Real Estate Investment Banking
Fuller Real Estate understands the importance of making your real estate transaction successful. We have resources to place the appropriate financing structure with your deal opportunity. Our knowledge of debt and equity structures will enhance your ownership experience and maximize your investment return.